187 Killer Pads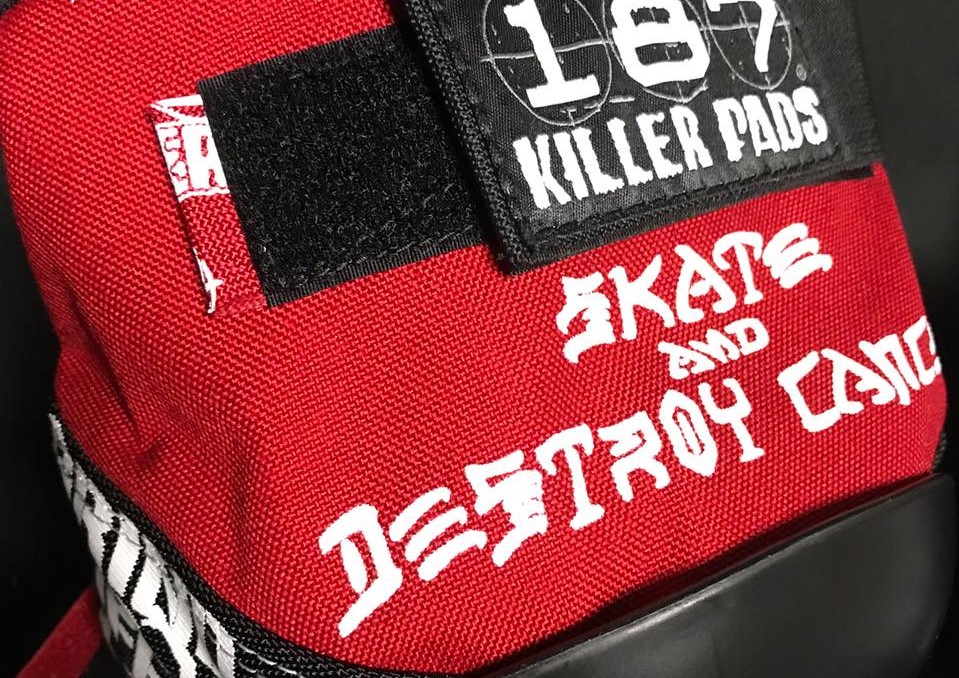 Founded in 1999 by long-time skater Vinton Pacetti in his family-run upholstery workshop in Carlsbad, California.
187 Killer Pads® has been designing and building pads for top professionals for a decade. Beginning with a long-time skater in a family-run upholstery business, 187 Killer Pads® have become the preferred choice of skaters worldwide.
With their visionary designs and revolutionary systems, the 187 Killer Pads® continue to lead the way in raising industry standards and improving protective equipment. The innovative design surrounds the elbow offering maximum cushioning and comfort and Ballistic nylon with industrial-weight stitching ensures durability.
Since the first day, 187 Killer Pads had top names like Lizzie Armanto, Tony Hawk, Tom Shaar, Steve Caballero, Omar Hassan. Not for nothing skateboarders with legendary status cavort here, because who spends long time on the board, head and body must protect.
Team: Amelia Brodka, Mitchie Brusco, Cara-Beth Burnside, Steve Cabellaro, Tate Carew, Arianna Carmona, Griffin Clingman, C.J. Collins, Adrian Demain, Evan Doherty, Shea Donavan and many more....