Mob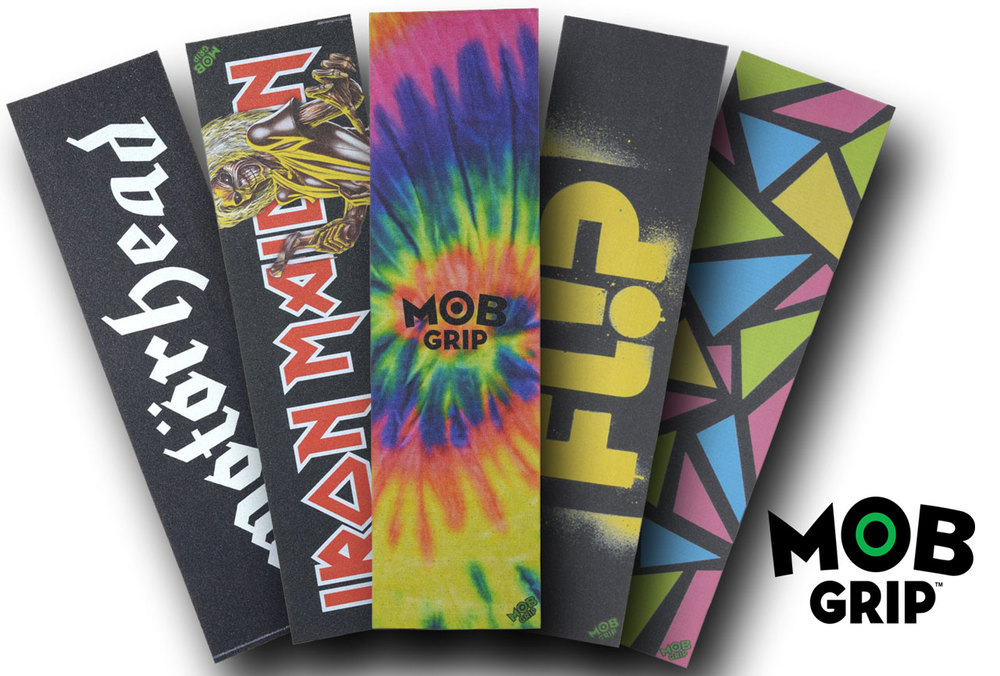 Mob is the way to Griptape for every skateboarder........no brand compares.
Mob Grip Tape is one of the best grip tapes in skating. Hundreds of hardly visible perforations allow air to escape, which can be processed bubble-free. Exclusive silicon carbide grain bonding process for a wear-free grip. Super sticky adhesive that won't peel off in extreme heat or cold. But it can ruin the shoes.
Proably every skater noticed that the plain black grip band gets pretty gloomy over time. If they want to add a fat new touch to the top of their boards, MOB's Griptape should definitely be check out! Whether it's colourful designs, laser cut-outs or logo prints on the sandpaper for your board - the right fabric for all decks will be found here. For the conservative skaters out there, MOB Grip is also available in classic black. So, these guys know what they're doing.
Team: Michael Pulizi, Brad McClain, Miles Silvas, Louie Lopez, Blue Turner, Nick Boserio, Caswell Berry, Chase Webb, Jamie Thomas and many more...