Pizza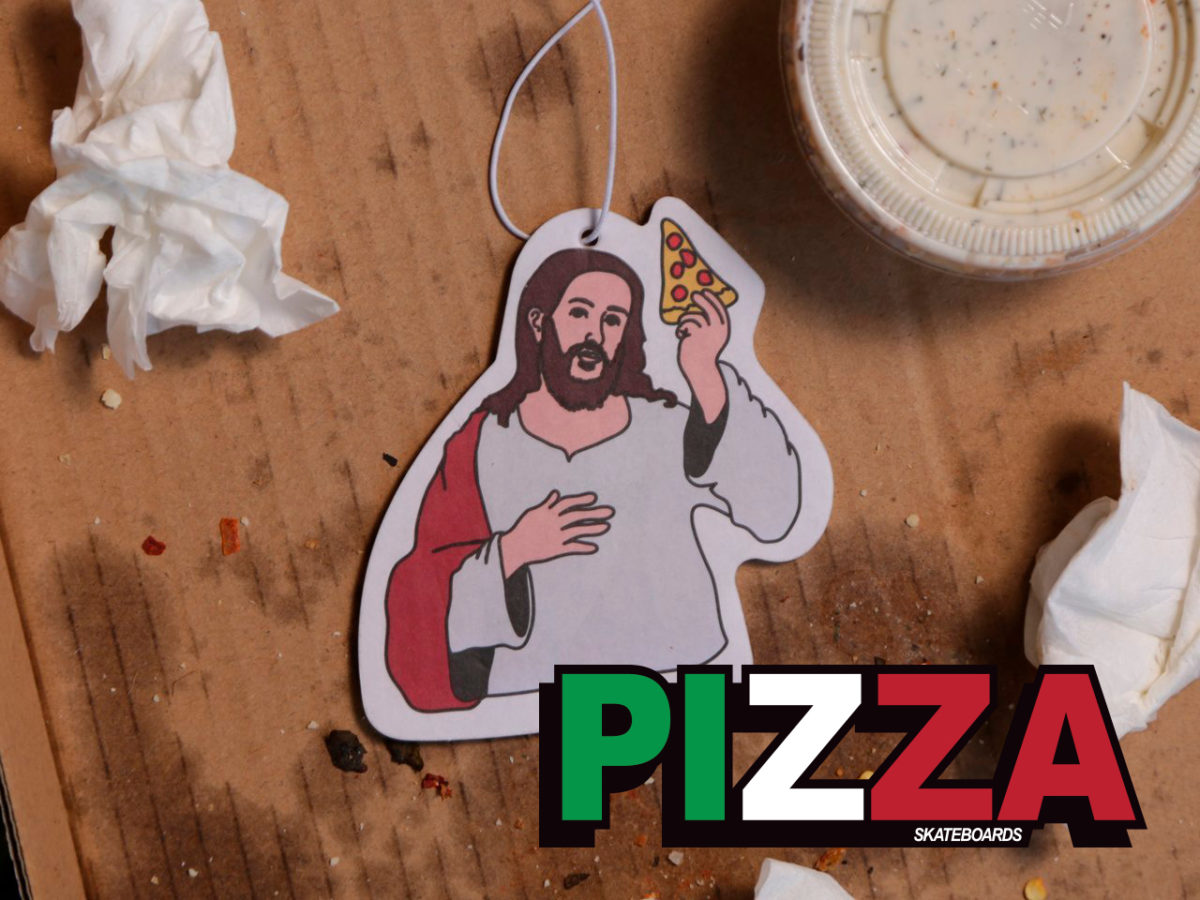 A couple of friends combined the 2 best things in the world to name their fresh Skateboard company - Pizza Skateboards was born.
Pizza Skateboards was founded in North California by a bunch of friends who love Pizza and Skateboarding. The Sacramento based company is well known for the fresh graphics and their amazing team.
Team: Jesse Vieira, Michael Pulizzi, Zach "Ducky" Kovacs, Chase Webb, Adam Taylor and Ryan Connors.